Welcome to Canine Campus Dog Daycare and Dog School ltd!
Dog Daycare
Canine Campus specializes in dog daycare, we provide daytime exercise focused to fit each and every dog's needs. Play and training for dogs in a supervised setting. Dogs will interact and play with others and learn how to increase their social skills in a group setting. Many behavior problems can be alleviated and owners will pick up a happy, content, and well-exercised dog. Not only do we offer doggy daycare, but we also offer a unique in-home boarding, for those dogs that do not do well in a kennel, boarding at our facility and outdoor adventures.

Although most dogs would love to come and play for an entire day we recommend only a half day for those that are new, there is so much to take in on the first visit! First visits are about getting to know each other, bonding and creating that positive relationship from the start. Learning which dogs would be best together for social interaction and insuring the dog is comfortable while in our care.

In-Home Boarding
Canine Campus offers in-home dog boarding! We provide a reliable transportation for your dog to come to the daycare so they have plenty of time to play with all of their friends while you are away. During after hours of the daycare, we provide care for your dog in our own homes. This ensures supervision for your fur baby 24/7 and relieves any stress or anxiety your dog may have while relaxing in a cozy environment. We care for everyone's dogs like they are our own.

Facility Boarding
Our facility boarding offers overnight care for dogs whos owners are going away on short term or long term vacations or work trips. We provide either kennel free options for those dogs who prefer to sleep on a dog bed in our over night staff room, or kennel options for those who need their own space . To book please contact us via phone or email at caninecampusdaycare2018@gmail.com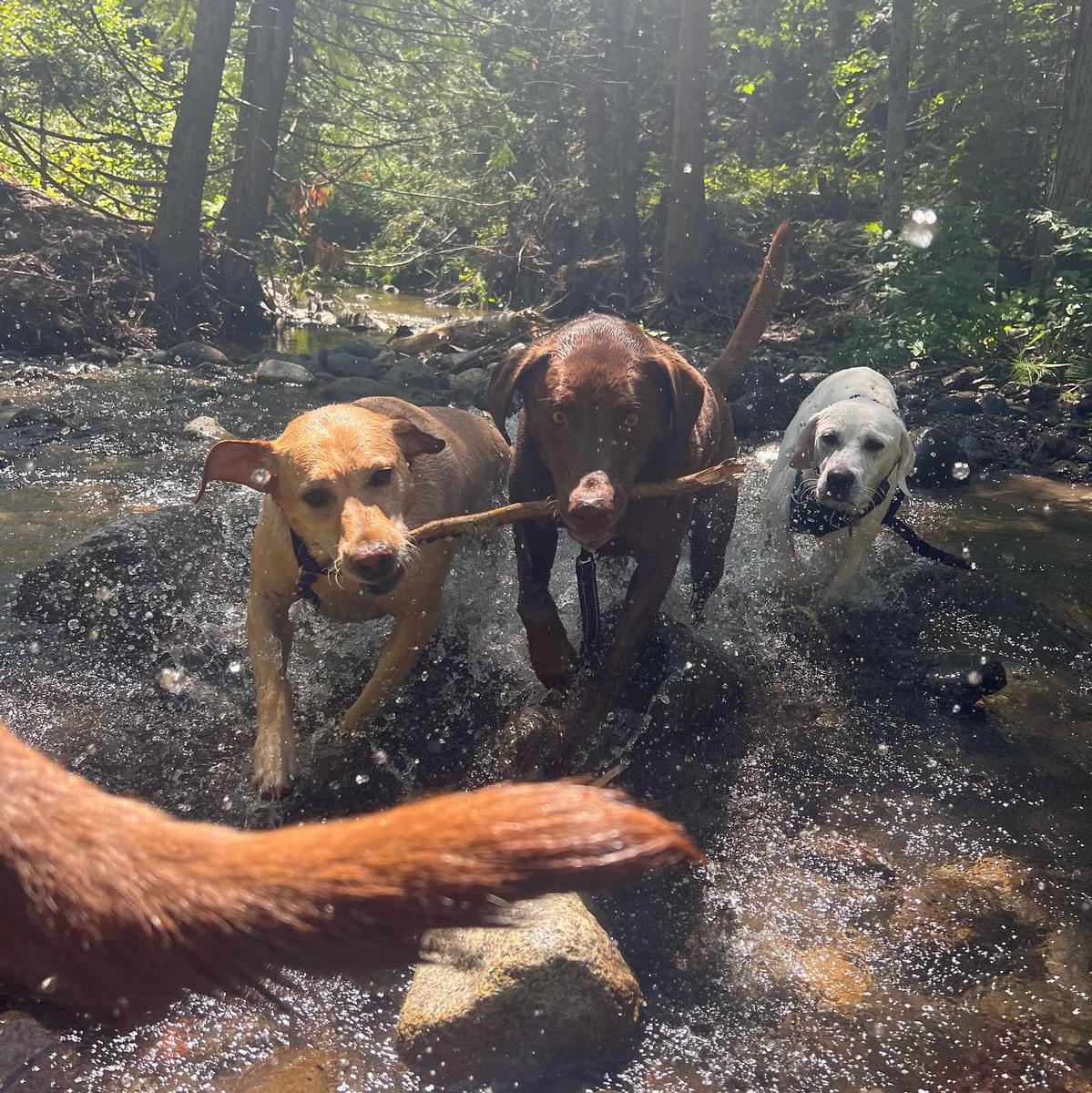 Please contact us for more information:778-754-1828 or via email caninecampusdaycare2018@gmail.com
Come join the fun!!!